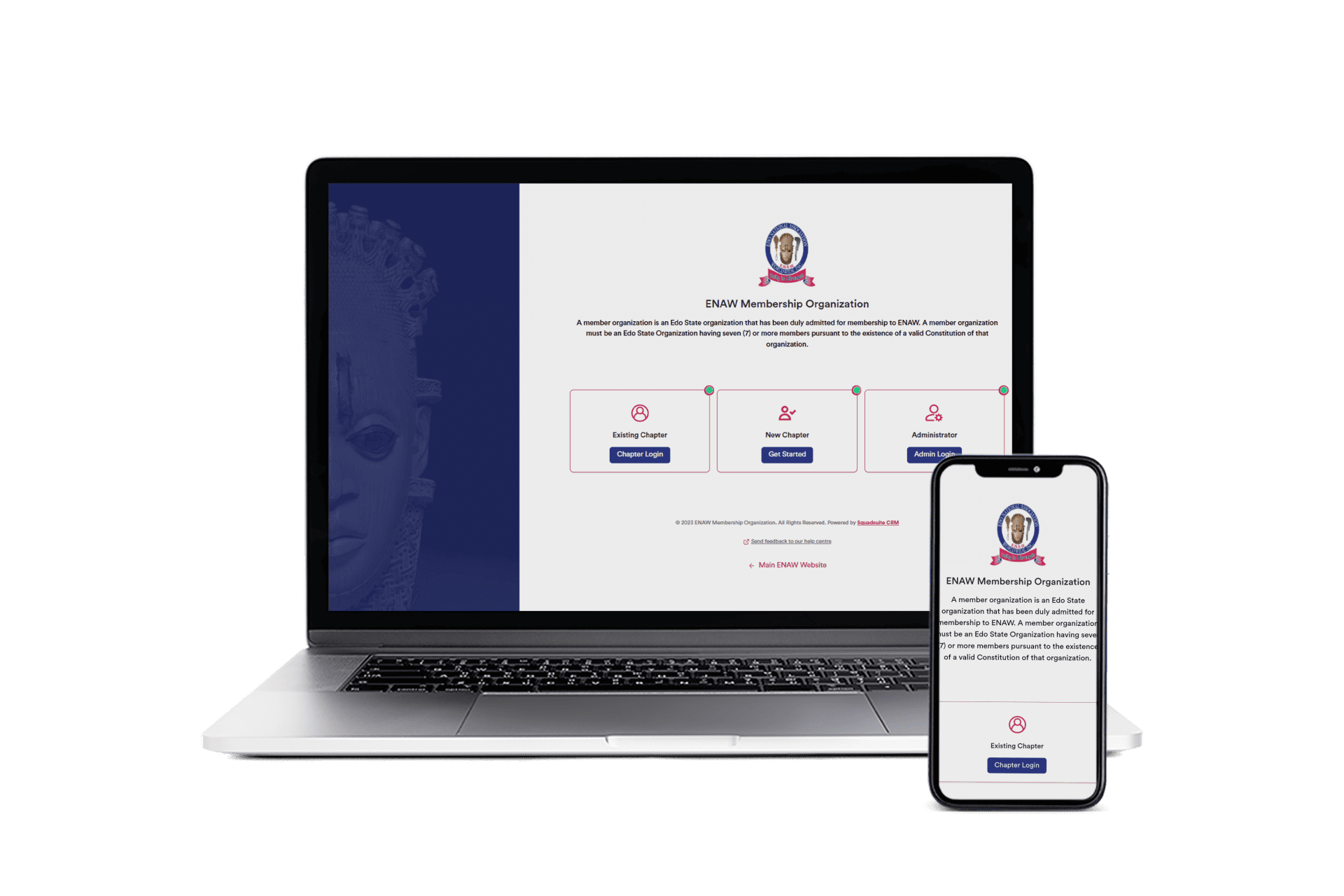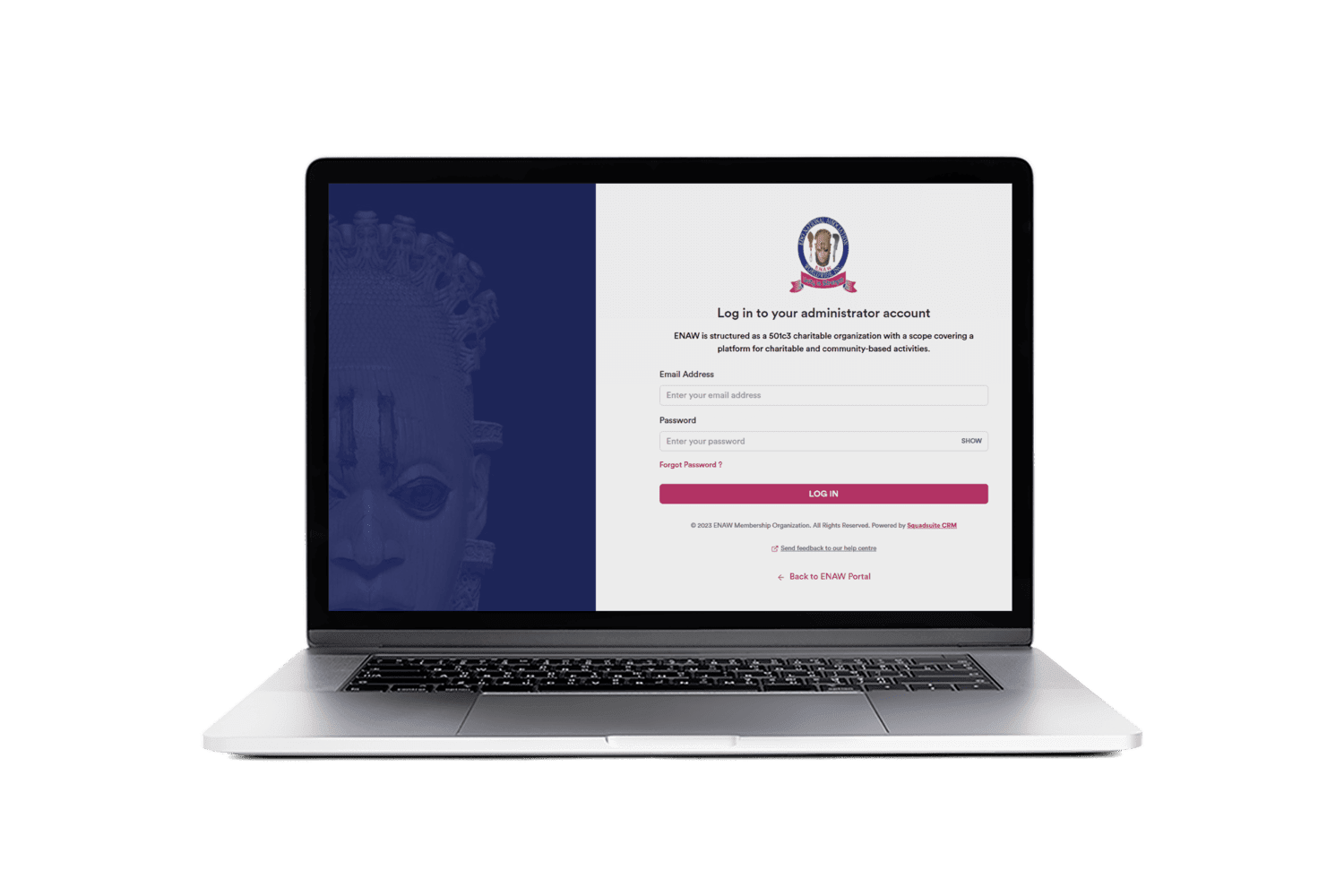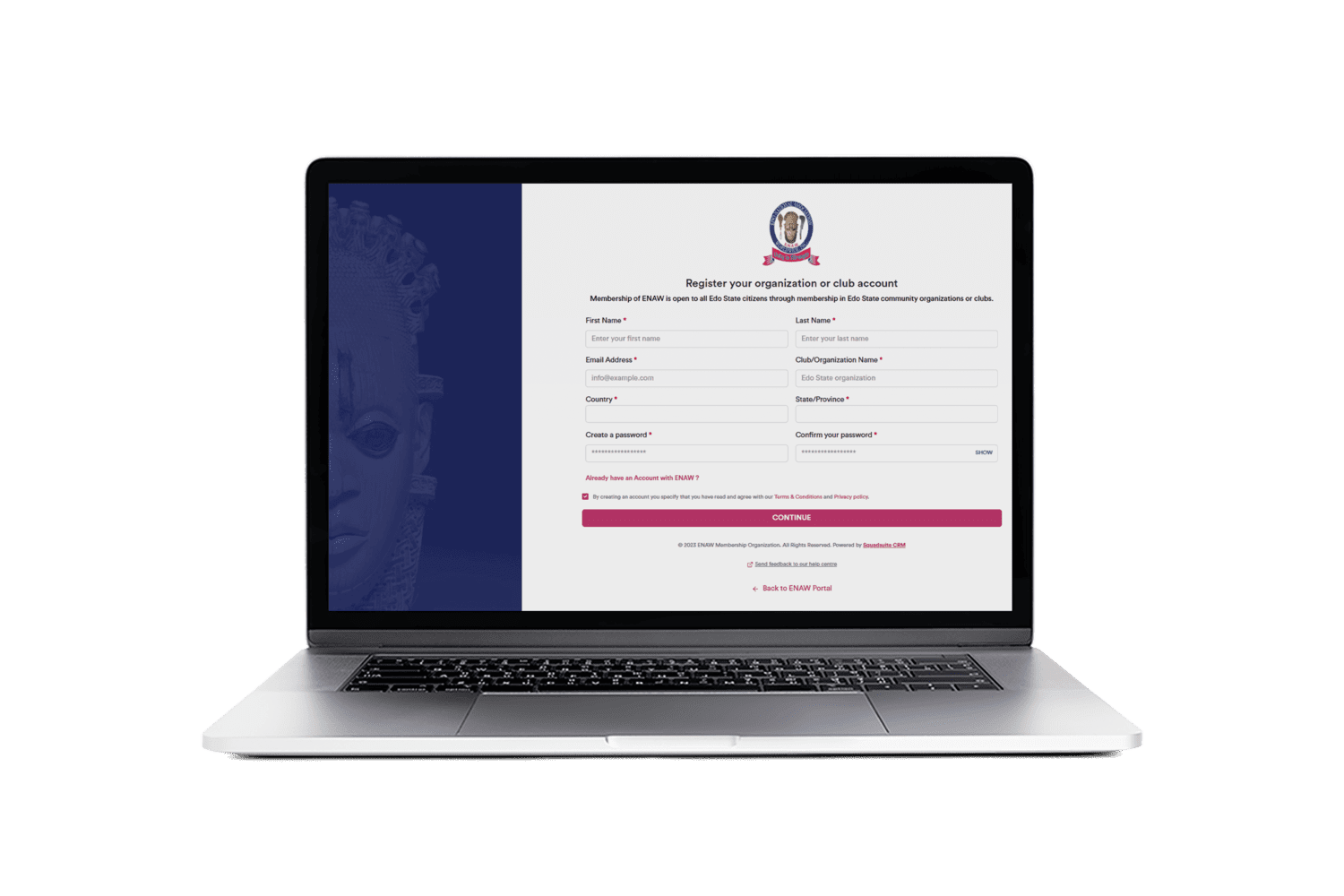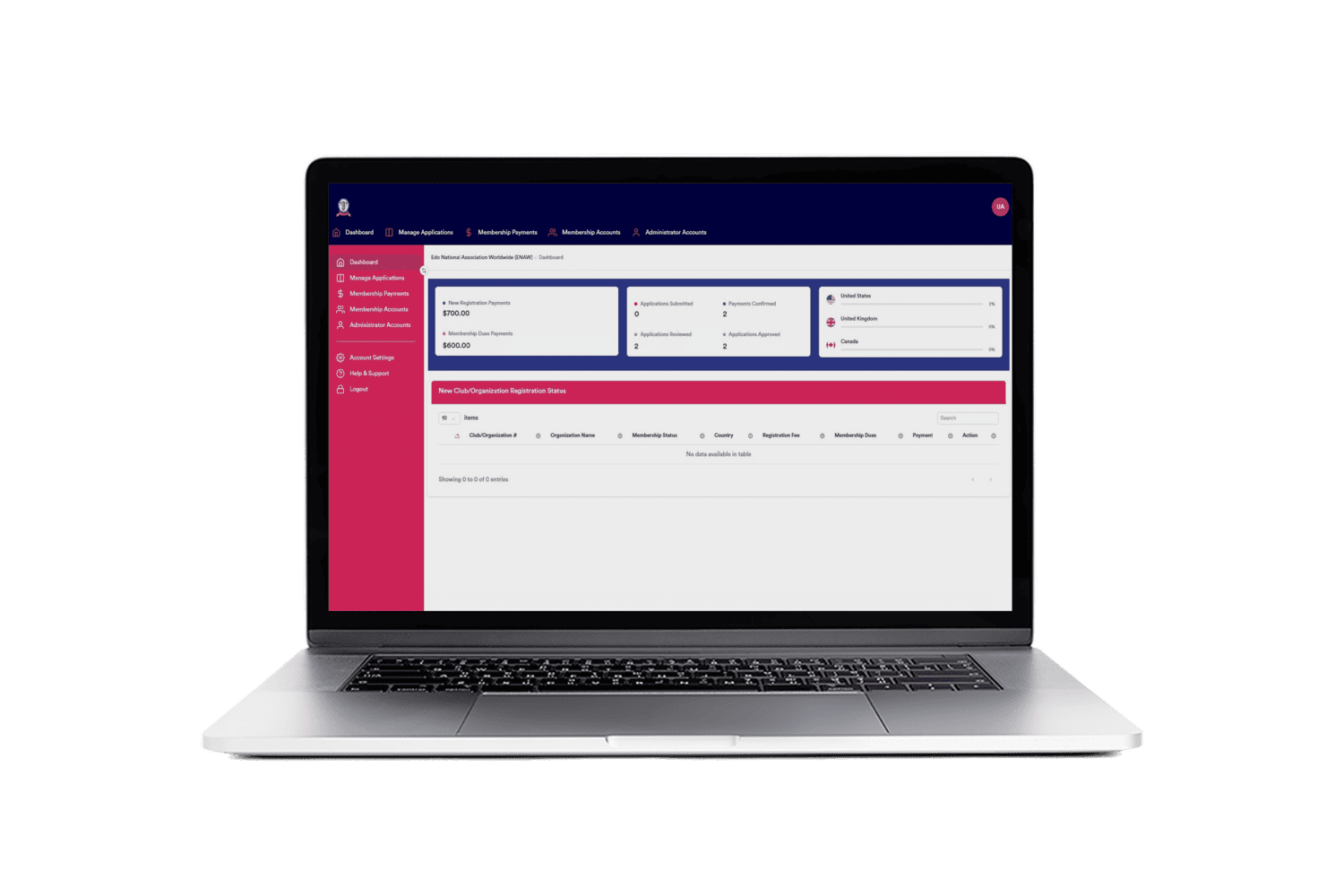 ENAW Membership Organization
ENAW is an umbrella organization for Edo State clubs and organizations in the Diaspora. The membership of the organization comprises of clubs, groups or organizations and individual. A "Member" means a member organization or club.
Membership of ENAW is open to all Edo State citizens through membership in Edo State community organizations or clubs. Members of the general public are also welcome to affiliate with ENAW through becoming partners, sponsors, patrons and supporters. ENAW therefore invites all to partner with it in the achievement of the set objectives.
Task
Membership, Design, Development, Payments & Integrations
Strategy

Design, Development & Integrations

Design

UI/UX Design

Client

Edo National Association Worldwide (ENAW)

Country

United States of America
Open Project