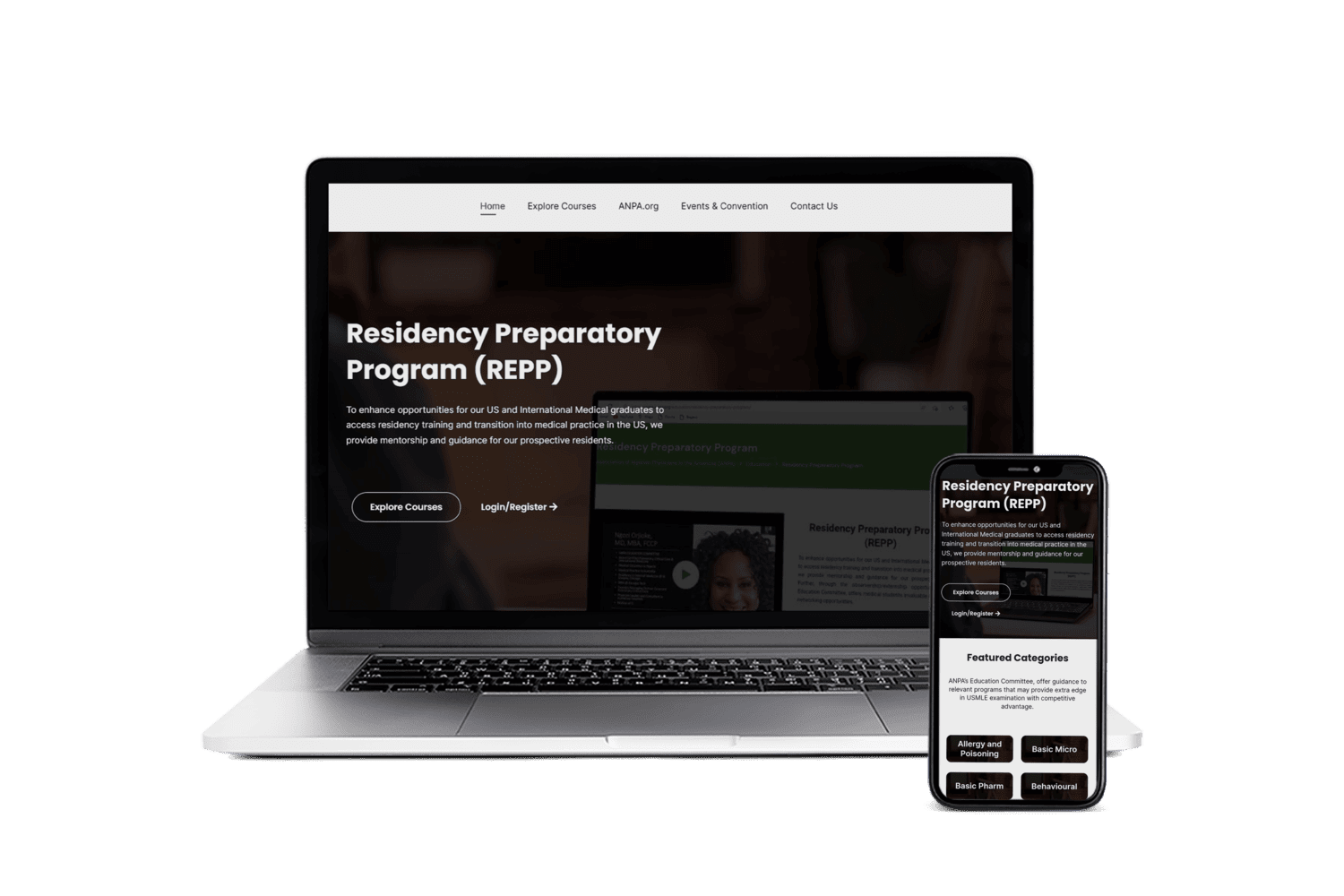 Residency Preparatory Program (REPP)
To enhance opportunities for our US and International Medical graduates to access residency training and transition into medical practice in the US, we provide mentorship and guidance for our prospective residents.
ANPA Education Objectives
Provides a process to assist Physicians of Nigerian descent outside of Nigeria.
Guide students in Electronic Resident Application System (ERAS)
Connect students with ANPA and Non-ANPA members in Academia.
Observerships, clerkship and research opportunities
Mentorship of medical students, prospective residents, residents and recent grads in a culturally fit setting.
Guide students to ANPA partners that may assist in residency placement
Provide education platforms for ANPA activities in diaspora and Nigeria.
Provides a process to assist Nigerian trained Applicants as well as the Nigerian origin US/Caribbean grads into Residency programs.
Offer guidance to relevant programs that may provide extra edge in USMLE examination with competitive advantage.
Explore other medical career opportunities for applicants who have been out of school for too long.
Task
Design, Development, Payment Integration and Tools Configurations
Strategy

Development & Integrations

Design

UI/UX Design

Client

Association of Nigerian Physicians in the Americas (ANPA)

Country

United States of America
Open Project